Chevron Center for Corporate Social Responsibility
Working together to GROW our community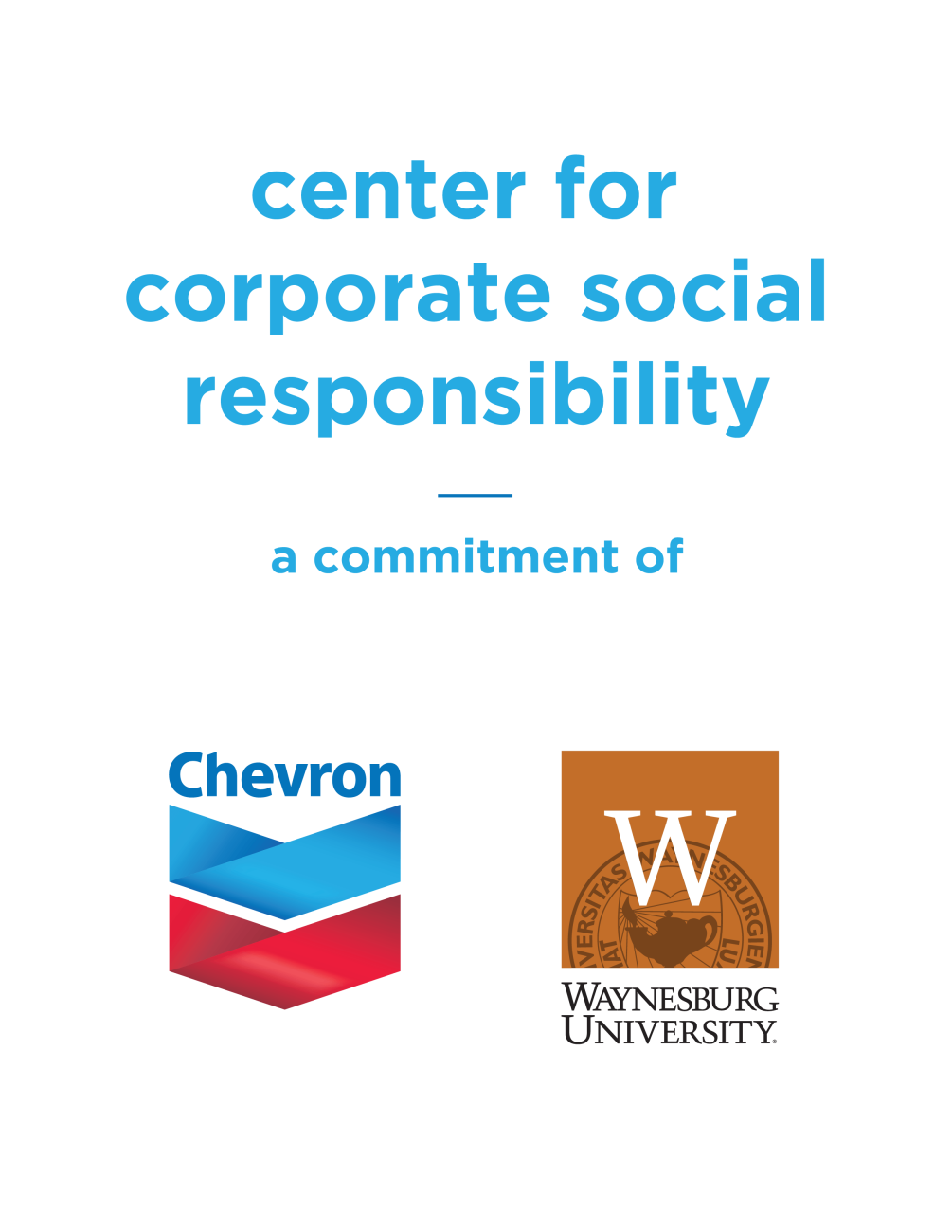 Waynesburg University launches the Chevron Center for Corporate Social Responsibility
Chevron and Waynesburg University have launched the Chevron Center for Corporate Social Responsibility at Waynesburg University, a first-of-its-kind center in the region. The center was made possible through a $250,000 commitment from Chevron.
During an Oct. 23 press event hosted by the Washington County Chamber of Commerce, representatives from Chevron and Waynesburg University shared their excitement about the partnership and provided an overview of the center's programming.
"Our partnership with Waynesburg University underscores our belief that the best way to support the region, now and for decades to come, is to work with community partners to achieve shared goals," said Trip Oliver, manager of policy, government and public affairs for Chevron Appalachia. "We strive to build strong relationships and make investments that support progress and prosperity in the communities where we live and operate. The Chevron Center for Corporate Social Responsibility at Waynesburg University represents another step toward achieving that goal."
The Concept 
The Chevron Center for Corporate Social Responsibility, located at Waynesburg University's Southpointe Center, seeks to build a network of practitioners in the region dedicated to sharing best practices in corporate social responsibility work. Today's corporate social responsibility encompasses more than just sustainability and philanthropy for businesses, it is about creating value for all and impacting communities in meaningful ways.
Exceptional social performance is no longer considered a bonus for companies to value, it has become vital to their success. As a membership organization, valuable resources will be shared with members to build stronger and more valuable corporate social responsibility programs.
Potential Members
Corporations
Corporate Foundations
Professional Associations
Businesses (of all sizes)
Professionals in the following roles: corporate affairs, community relations, environmental, health, safety and regulatory, human resources, communications and public relations, government relations, attorneys, volunteer coordinators*
*Certain eligibility restrictions may apply.
Members
Our current membership for the Chevron Center for Corporate Social Responsibility includes:
84 Lumber
Bowles Rice LLP
Chevron
Community Bank
Computer Enterprises, Inc.
CONSOL Energy
EQT Corporation
First Federal of Greene County
Range Resources
Steptoe & Johnson PLLC
To learn more about becoming a member organization, download a brochure below.
Learn more today
724-743-4422
csr@waynesburg.edu
6000 Town Center Blvd., Suite 100, Canonsburg, PA 15317