Waynesburg University is closer to you than you might think. Our Graduate and Professional Studies programs offer in-person instruction at three convenient locations in the immediate Pittsburgh area in addition to courses on our main campus in Waynesburg, PA. For added convenience, we also offer most programs online.
You can conveniently study at: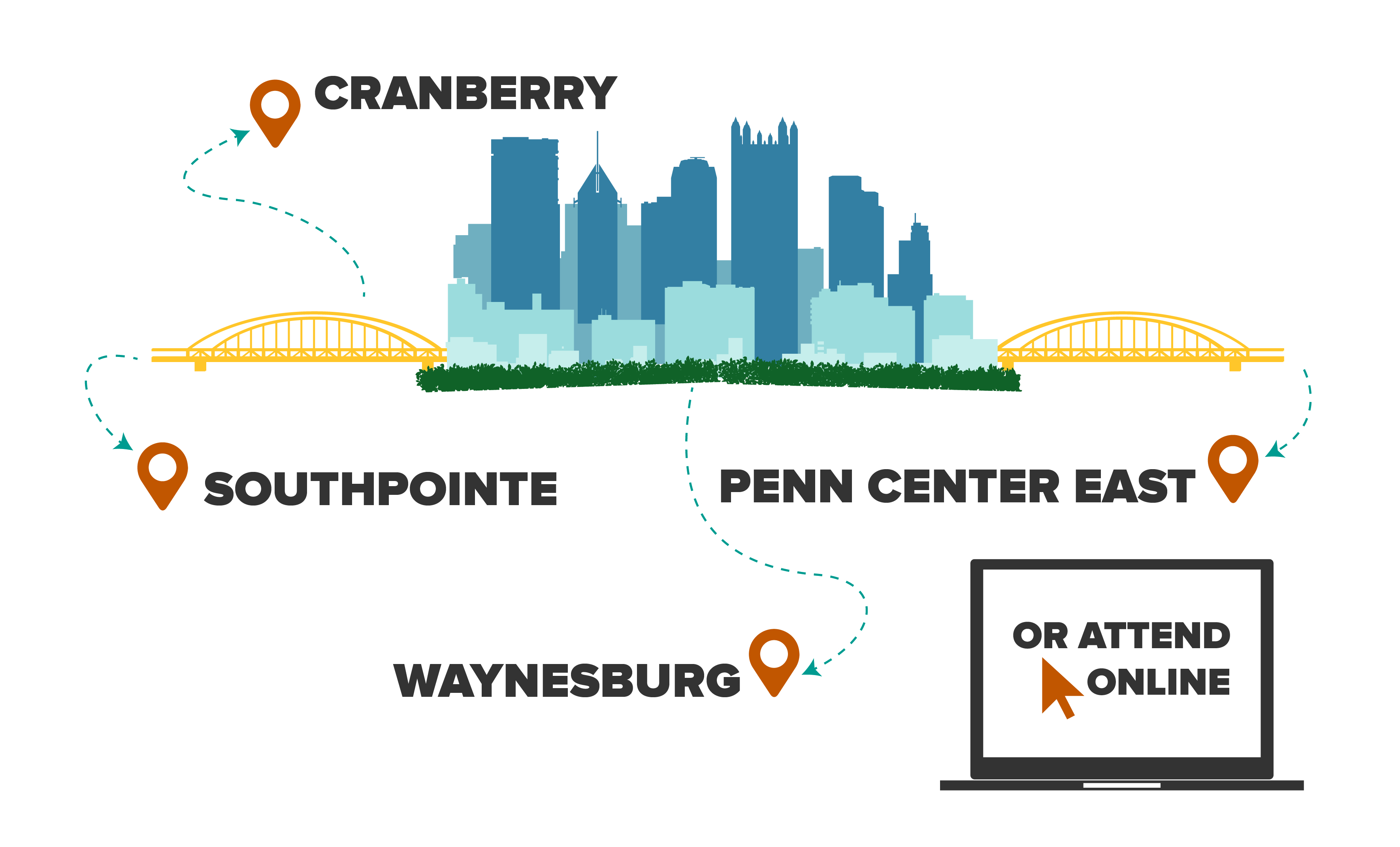 Want more information about our Programs?
Pittsburgh South at Southpointe
Pittsburgh North at Cranberry
Pittsburgh East at Penn Center East
Main Campus at Waynesburg