Day of Giving 2018
A single day of giving impacting years to come
GIVE NOW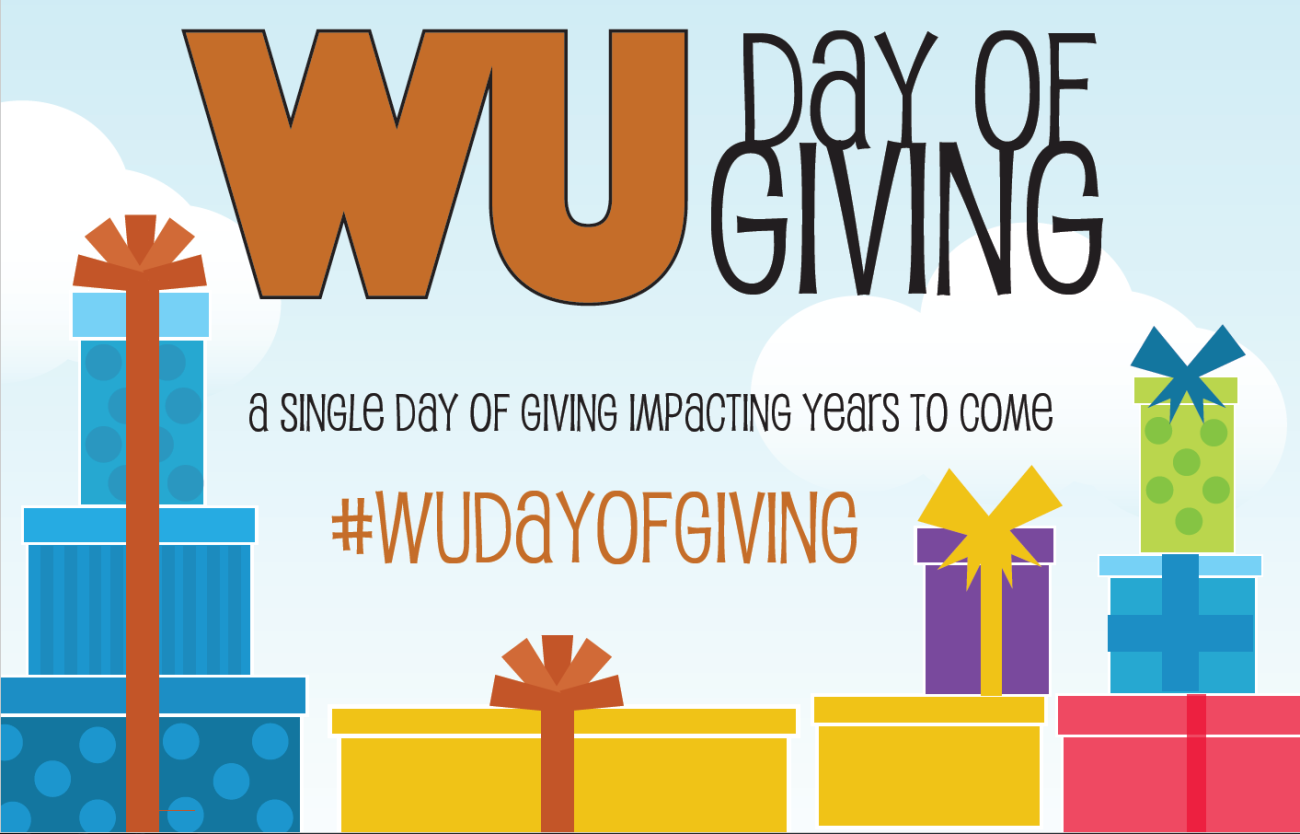 Waynesburg University is hosting its third annual Day of Giving on Thursday, November 15, 2018. Alumni, friends, faculty, staff and parents from around the world will come together to support the University and its students.
Donations can be unrestricted, allowing the University to put that money toward the areas of greatest need, or you can designate your gift for a specific department, team or cause at Waynesburg. Every gift of $10 or more will make a positive impact on our students and count toward this year's goal, which is 1,200 donors within a 24-hour period.
For more information, please contact Donna Nypaver, Director of Donor Relations and Annual Giving, at dnypaver@waynesburg.edu or 724-852-7791.
2017 Day of Giving Results
Day of Giving Testimonials
"Day of Giving was a fantastic success in 2017. It was great to see such passion from our players to connect with friends, family and alumni to continue the work being done at Waynesburg University."
Brad Heethuis, Head Men's Soccer Coach and Assistant Women's Soccer Coach
"I am incredibly thankful to the donors that gave to the Biblical & Ministry Studies program at Waynesburg University. It has impacted our community of learners with opportunities for 'out of the classroom' learning trips, meals, and conferences."
Josh Sumpter, Instructor of Biblical & Ministry Studies and Assistant Chaplain
"The Day of Giving 2017 funds we received were used to help fund the Fine Arts Academy. It was used as seed money to help us get this program off of the ground. We are now offering Art and Music classes to the community."
Andy Heisey, Chairperson for the Fine Arts Department and Assistant Professor of Art