We are here to help you along your path to extraordinary growth. Our knowledgeable staff can help you:
Explore the benefits of a Waynesburg University Graduate and Professional Studies program
Understand the steps to affording your professional degree
Assemble the requirements to complete your application for each program
Who should I contact?
Master of Business Administration (MBA), Master of Science in Athletic Training (MSAT), Online Degree Completion Programs, Education Partnerships, and External Events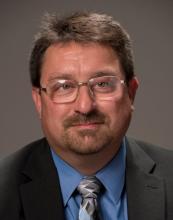 Benjamin Brudnock
Director of Graduate and Professional Enrollment
(724) 743-7610, bbrudnoc@waynesburg.edu 
 
After graduating from Waynesburg (College) as an English/Communications major in 1993, Ben relocated to western Maryland where he earned an M. Ed and began his higher education career at Frostburg State University. Following 15 years in the banking industry with Citizens Bank and Wells Fargo, Ben returned to Waynesburg in 2017 as Director of Graduate & Professional Enrollment. He is currently a high school football coach and youth basketball officer in the West Greene School District where he and wife Sandy reside with their children Nathan, Elizabeth and Katherine.
Online Degree Completion, Master of Education (MEd) and Master of Arts in Teaching (MAT) Programs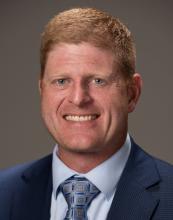 David Mariner
Director of Graduate Programs
(724) 743-2265, dmariner@waynesburg.edu
Dave Mariner has more than 19 years of experience working in higher education administration and serves Waynesburg University as the Director of Graduate Programs and the Director of Graduate Programs in Education. Read more
Doctor of Philosophy in Counselor Education and Supervision (PhD), Master of Arts in Counseling (MAC) and Master of Arts in Criminal Investigation (MACI) Programs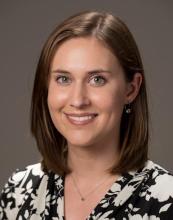 Kayla Ayers
Assistant Director of Graduate and Professional Enrollment
(724) 743-2251, kayers@waynesburg.edu
Kayla graduated from Waynesburg University in 2014 with a Bachelor of Arts in English Creative Writing. As a student, she worked in various capacities in the Admissions, University Relations, and Institutional Advancement offices, and was a member of the International English Honor Society, Sigma Tau Delta. She currently resides in Charleroi, Pennsylvania with her husband, Chase.
Doctor of Nursing Practice (DNP), Master of Science in Nursing (MSN) and RN to BSN Programs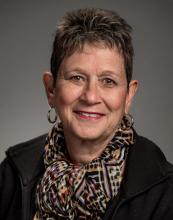 Teresa Robinette
Coordinator of Enrollment and Professional Development for the Graduate Programs
(724) 743-7617, trobinet@waynesburg.edu
Teresa is a registered nurse with over 35 years of experience in the clinical setting. Her experience includes oncology, long-term care, simulation laboratory coordinator, student support specialist, and research. She received her Associate in Science from Allegany College of Maryland her Bachelor of Science in Nursing from Waynesburg University. She is currently enrolled in the Master of Science in Nursing with an education concentration at Waynesburg.
Questions?
Request Information
Email Us