Hours of Operation: Monday - Friday 9 a.m. - 4 p.m.
Location: Wiley Armory Building Ground Floor
Phone: 724.852.3332 Fax: 412.206.9935
A nurse is available 9-4, Monday through Friday to treat minor illnesses and injuries on campus. If your illness requires more care than we can provide on campus, we will help you coordinate the off campus care that you may need. We provide small amounts of over the counter medications and loan out cool mist humidifiers, heating pads, and crutches.
What do I do between 4:30 p.m. and 9:30 a.m.?
If a student requires medical attention after 4:30 p.m., they should contact their Resident Assistant (RA) on duty or the Resident Director (RD) on duty. The RD on duty phone number is 412.997.2770. The RA or RD will contact Public Safety for assistance and /or transport the student to a medical center. As always, students can also directly call Public Safety at 724.852.3303 or 911.
All resident and commuter students are required to have completed health forms on file before entering the University. Any student who neglects to turn in a health form may not be treated by Student Health Services. Any resident hall student who does not produce proof of the meningitis vaccine or sign the meningitis wavier form will not not be given access to the dorm. Medical forms are located on the new student tab on myConnect.
Waynesburg University does not offer a student health insurance plan. To find out what individual health plans are available through the market place where you live - visit Healthcare.gov.
Flu Clinic
Wednesday, October 3, 2018
10 am - 3:30 pm
Wiley Armory - Health Services
For More Information: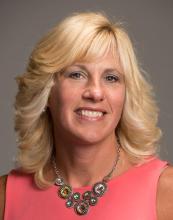 Jennifer Dean
Director of Health Services
(724) 852-3332, jdean@waynesburg.edu