Pre-Law
Sharpen your intellectual and analytical skills while a law school expert guides your next steps.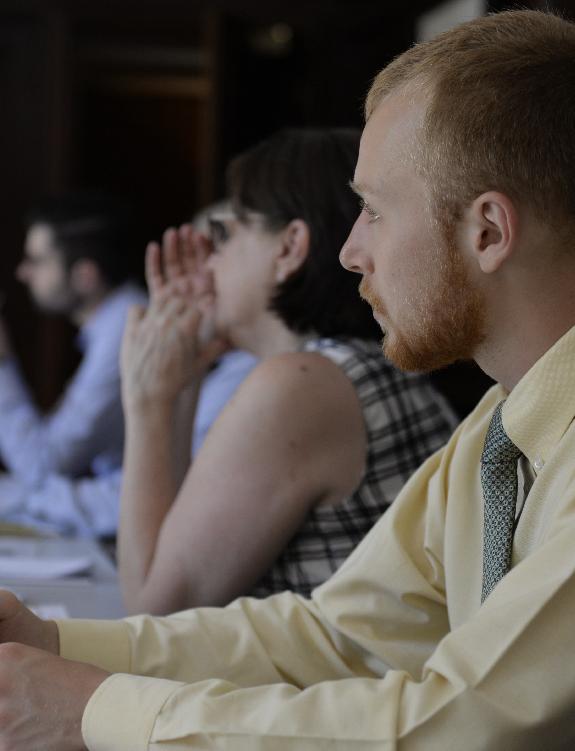 Law schools seek intelligent, motivated students regardless of their undergraduate major. Become an ideal candidate by taking challenging courses to develop critical thinking skills.
At Waynesburg, you'll take courses from your chosen major and, on the pre-law path, focus on learning to read precisely, analyze critically, reason logically, and write and speak clearly. Once you've signaled interest in the pre-law program, you'll be assigned a dedicated pre-law advisor. They'll help you select specific undergraduate courses that will prepare you for the scholarly rigors of law school and appeal to law school admissions standards and expectations.  
Learn from experts in the field
Pre-law educators are experts who have worked in the field, and know the necessary skills and tools required for you to succeed in this industry. They'll help further prepare you through out-of-the-classroom experiences like mock trials and more.
Learn through unique resources
Our Stover Center for Constitutional Studies and Moral Leadership, an interdisciplinary scholarly center dedicated to bringing insights from the U.S. Constitution's founding era and from Christianity to bear in the contemporary public square, regularly hosts notable government officials and illustrious guest speakers to campus.
Coursework
View the academic catalog to further explore the curriculum.