Criminal Justice Administration
We merge the worlds of tactical skills and critical thinking, so you can be better prepared for various careers in criminal justice.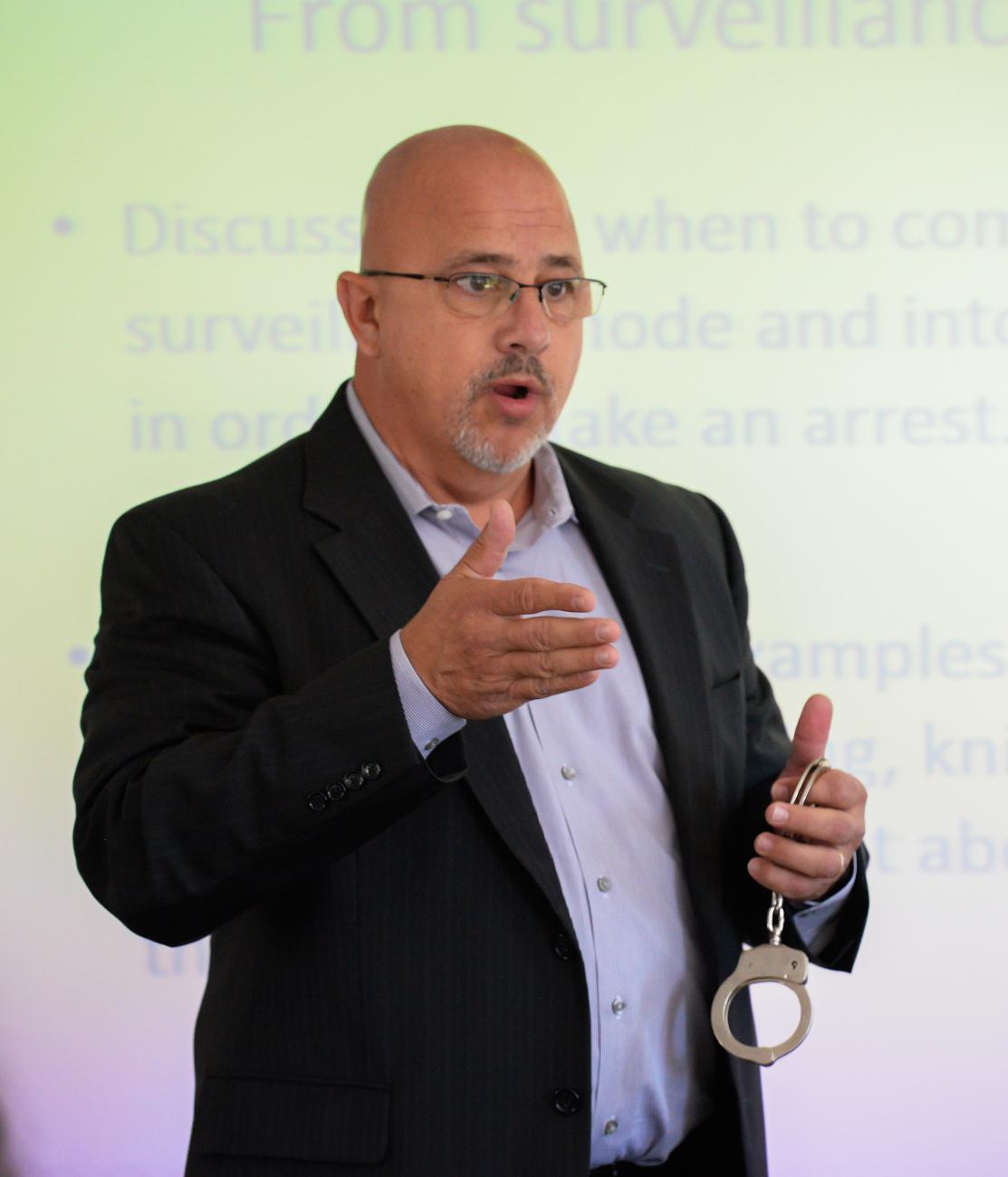 Professors in the program are expert practitioners from the criminal justice field, and you will get hands-on training, utilizing cutting-edge technology starting your freshman year.
Whether you're learning to interview a suspect or how to prepare a search warrant, you'll benefit from an extreme amount of hands-on experience built into the curriculum. Practice your tactical approach and de-escalation skills with the University's Lasershot Firearms Simulator that is housed within the campus Crime Scene Investigation Center, or investigate mock crime scenes, prepare a case for mock trial, serve a search warrant, and conduct surveillance exercises.
In class, you will gain knowledge of local, state, and federal law enforcement agencies, as well as how the Criminal Justice System functions, by examining the social, psychological, and political aspects of contemporary crime and punishment. 
 
You will graduate understanding the history, function, and role of the American legal system, as well as research techniques, law enforcement procedures, and other skills essential to your future success in the field.
 
Get real-world experience
Students have the opportunity to intern at sheriff's offices, probation offices, federal agencies, private detective agencies, police departments, law offices, coroners' offices, and other organizations.
Learn from experts in the field
Criminal Justice professors and educators are experts who have worked in the field and know the necessary skills and tools required for you to succeed. They'll help further prepare you through out-of-the-classroom experiences like CSI Camp, The Mock Crime Scene Workshops, and more.
Coursework
View the academic catalog to further explore the curriculum.